Welcome to Cavavin Grenoble St-Martin D'Heres !
After 25 years in the car and IT industry, I decided to go for a 2nd professional life, more qualitative, more local, and more in line with my values. I learnt the job of "Sommelier" at the Wine university of Suze la Rousse, and opened this wine shop with Wine tasting evenings. My goal is to enable you to discover the world of wines, spirits and wine & food pairing.
In order to provide you with the best value for money, I joined the Cavavin network ( 120 shops in France and UK). I also selected myself some "Coup de Coeurs", some of them BIO, in Rhone, Savoie and Italy.
We ( Delia, trainee in wine selling ) and myself look forward to seeing you.
Cheers,
Daniel Mathieu
Sommelier-caviste
Every Thursday evening, with our wine tasting courses you get :
The pleasure of a wine tasting course led by a professional « sommelier »
The discovery of 6 wines, 6 stories (Appelation, Wine maker ) 6 snacks
A friendly and informal atmosphere around bistrot-like tables
It's a fun, educative and tasty experience !
Come with your loved one, or buy a 3 course package and get a 10% discount ! Booking in the shop or on this site.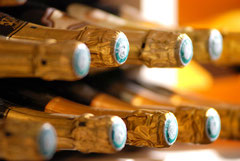 "Vins de propriété" from small, qualitative vineyards, from 3€ to exclusive wines for special occasions, from most of the french "Apellations", but also from Spain, South-Africa, Australia, Chili, Lebanon and Tunisia
Italian wines : Another great wine country, with 400 DOC or DOCG "Denominazione Origine Controlata and Garanti" and unique vines (
Barbera, Nebbiolo, Sangiovese). Our partners: Manzone (' Best Barolo' award from "Decanter" magazine), Mondalino, Icardi in Piemont, Contucci, San Lorenzo, Torre Raone in Toscana and Abruzzes
« Bio » wines : More than a trend, wines from passionate wine-makers, providing great aromas, taste and digestability
Cairanne from Marcel Richaud, Vacqueyras from Christian Vache, Ayze from Belluard, Languedoc from Turner Pageot and Marjorie Gallet (Rocs des anges) , Anjou from chateau de Passavant
Champagnes : Besserat de Bellefont, Veuve clicquot, Taittinger, Moet, Ruynard, Krug, Dom Perignon but also Pannier, Gosset, Jacquesson and our best value for money "Villejames"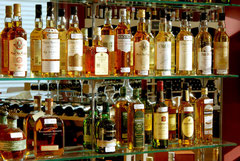 More than 80 Scottish, Irish, Japanese, whiskies and American Bourbons
Rhum from the Caribbean : Martinique, Guadeloupe, Venezuela,
Traditional Cognac, Armagnac from Frapin and Delord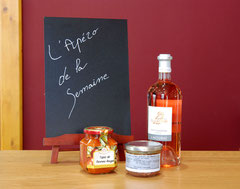 Accessories : Carafes, wine-tasting glasses, cork-screw and many convenient cases
Cave a vins : to keep your wines in good conditions, we propose you wine cellars from Climadiff and the ultimate Vinosafe range
Snacking : we selected products ( Patés, vegetable tapas, fruit juices) from small producers in Vercors and Provence
Voucher for our wine tasting events
Services : Advices on wine & food matching, fresh bottles for last minute apéritifs, and free delivery within 10kms as of 200€ .